G. I. Joe Classified Scrap-Iron and Anti-Armor Drone Set NOT MINT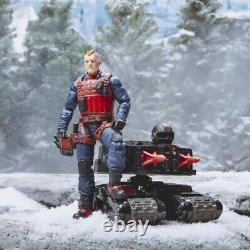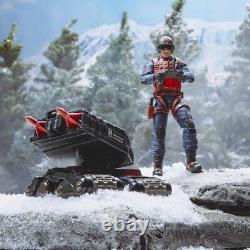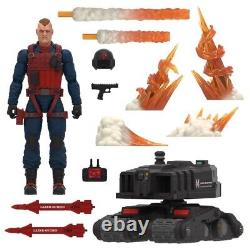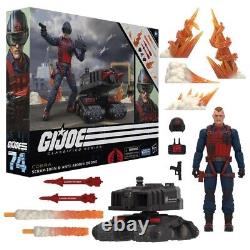 DAMAGED BOXES ONLY - WILL HAVE CORNER DENTING / CRUSHING - G. Joe is a highly skilled, on-demand, special operations force of men and women from around the globe. Tasked with defending the world from Cobra, a ruthless criminal organization bent on total domination. The brave members of G. Joe are prepared to seek out Cobra in any environment on the planet. From hostile jungles to ice-clad arctic peaks. Wherever there's trouble, G. Joe Classified Series line, Scrap-Iron & Anti-Armor Drone comes ready for adventure, with multiple points of articulation for high poseability. This Scrap-Iron & Anti-Armor Drone figure contains 11 character-inspired accessories including his missile-launching drone, drone controls, removable helmet, 6 blast effects, 2 missiles and a weapon accessory; plus a footlocker to stow all his gear!
Scrap Iron is an anti-armor specialist and weapons designer whose passion for precision drove him to develop his own munitions. His remote-controlled drone is his latest development for Cobra.
Stands approx 6 inches tall. We specialise in Action Figures and Pop Culture Collectables. All items are brand new and sealed unless listed as pre-owned loose or used, we do sell pre-owned and loose items which will be easily identified by the item title and specifics.
If you would like to speak to a member of staff in person please feel free to ring us on 01362 698077.

---