JoyToy Acid Rain GI Joe'Wastelands' custom figure set (2)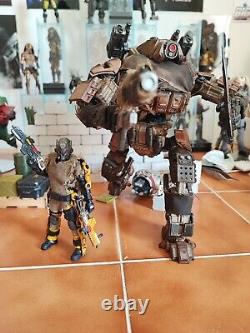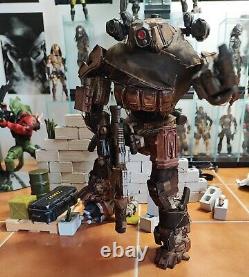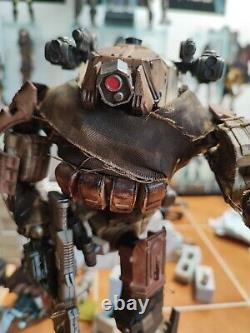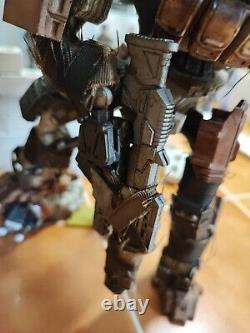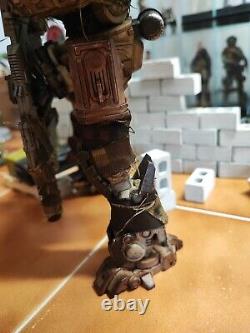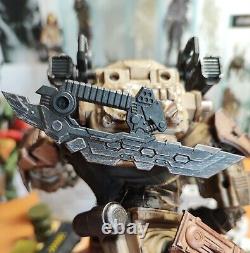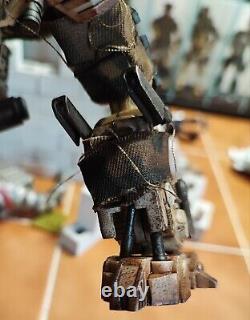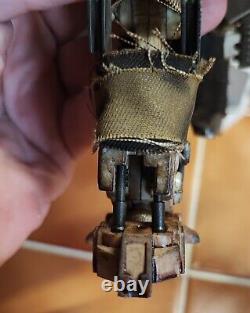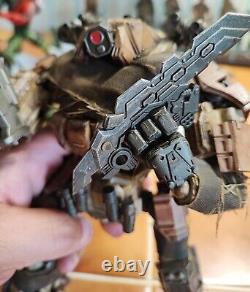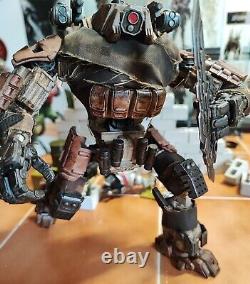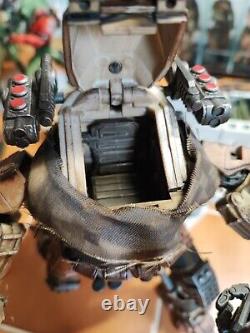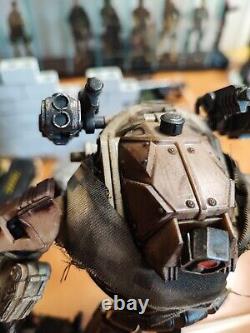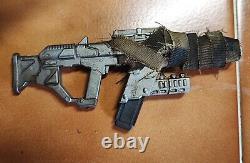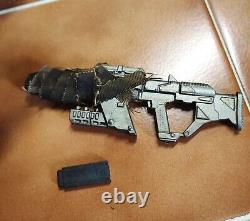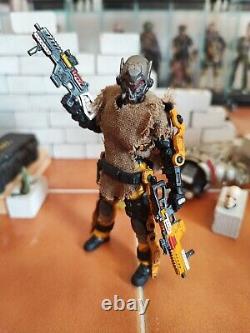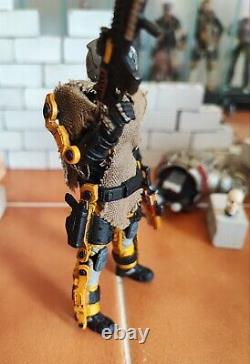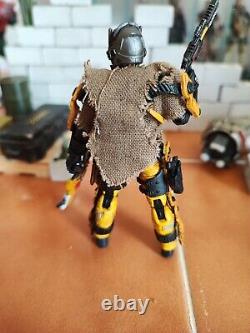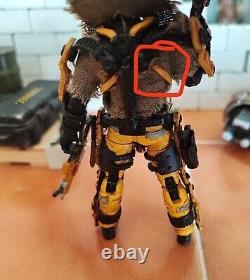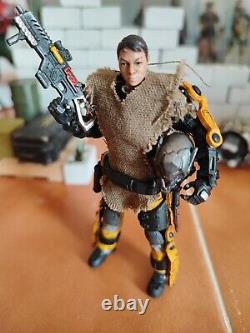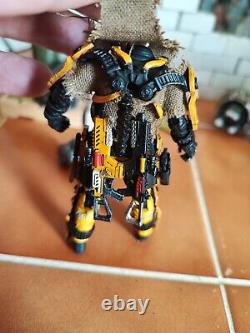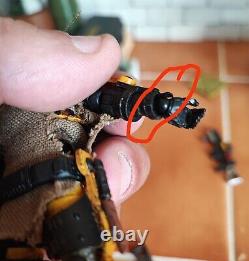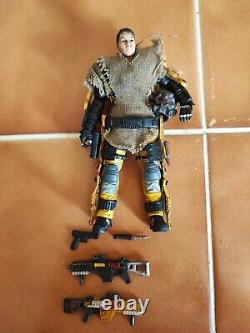 JoyToy Acid Rain GI Joe'Wastelands' custom figure set (2). The second of a series of bits from my own'Wastelands' custom diorama.
Figure is a JoyToy kitbash with parts and pieces from 7 different figures. Wrists and hands are the newer'any direction' joints. Please note that one strap of the exo-frame has been cut - to accommodate both the fabric wrap and ease of removal for more variety in dynamic display (shown in the highlighted picture). 1/25th scale but - at 8 inches tall - displays perfectly with 1/18 scale figures. Please note that 1/18 scale figures will not fit in the pilot seat however - without removal of their legs.
This lacks some of the articulation found in JoyToy's more recent Steel Bone and Battle for the Stars mechs - single joint knees, waist turns but has a separate, very limited crunch feature - but what it lacks in posability it makes up for in detailing - both the weathering, fabric accents, movable cyclops eye, and small features like the foot pistons and jointed fingers. PLEASE NOTE: waist turn is loose as is the wrist joint for the right hand. The shoulder mounted missile pods are from another figure and only 1 of the originally equipped combat blades is included in this listing.
This is one of the first series of JoyToy's mechs - the ratchets and joints are very tight and it's common for the armor pieces on the legs to need to be reattached after posing. A great stand alone set that can easily slot into a space in or opposite any other 1/18 scale figure set.
FREE worldwide registered and insured mailing via An Post International. Questions welcome, please check out my other items, peace, respect, and thanks for looking!

---