JoyToy Acid Rain GI Joe'Wastelands' figure set withjunk mech'Cannon Balls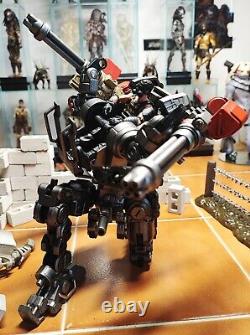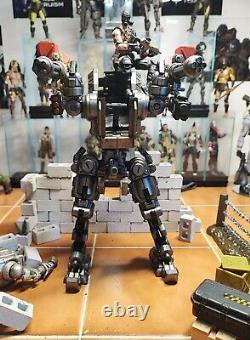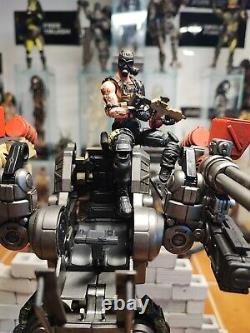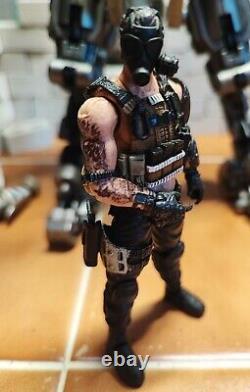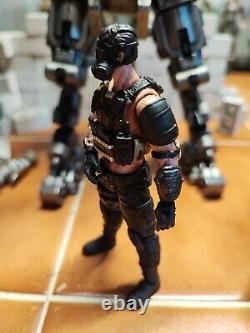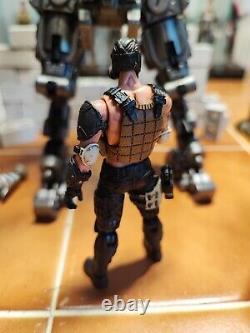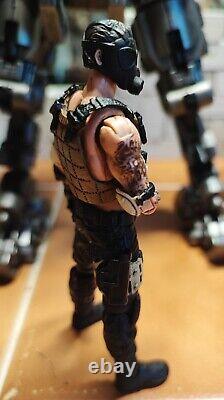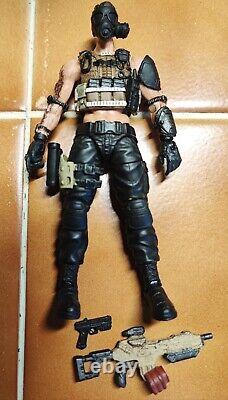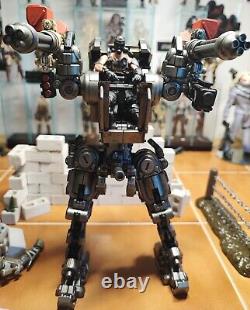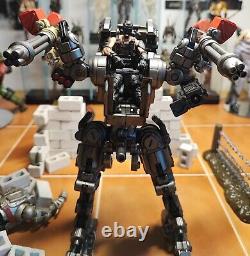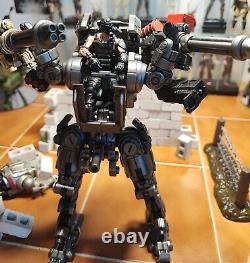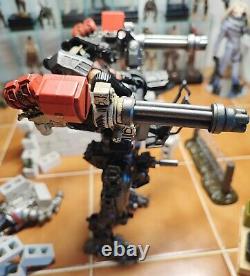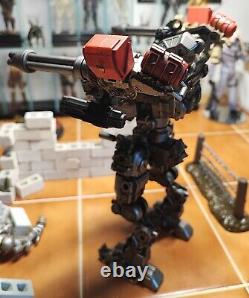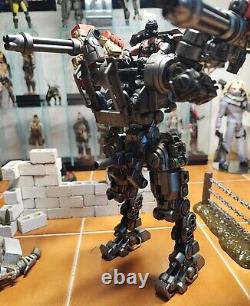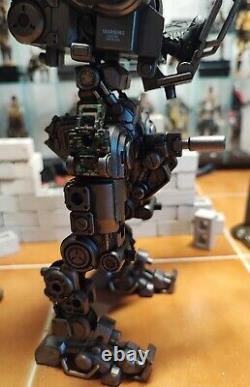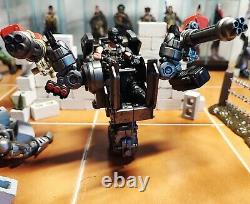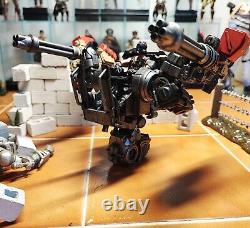 What the title lacks - the pictures make up for in this one. 1/18 scale JoyToy custom figure and mech set from my'Wastelands' diorama. Figure'Gas Face' is a kitbash of 7 different JoyToy figure parts and pieces and includes a rifle, pistol, and removable arm and elbow armor/pads in addition to a removable thigh holster which must be removed in order to fit him in the'driver' seat of the mech.
Cannon Balls junk mech is exactly that - a JoyToy 1/25 scale mech cobbled together from the left overs of customizing the other mechs in my collection with the idea of creating a'Wastelands', post-apocalypse themed combat robot. Mech has the ability to be'transformed' into a gun pod and, in mech form, maintains all the posability of traditional JoyToy mech figures as evidenced in the lead picture.
Also has a rather vulgar cannon from which it's name is derived. Nice stand alone piece, nice addition to an existing 1/18 scale collection, 100% one off set that only the new owner will have.
Make it yours before someone else makes it theirs! FREE worldwide registered and insured mailing via An Post International. Questions welcome, please check out my other items, peace, respect, and thanks for looking!

---