Sideshow G. I. JOE custom Dreadnok female mechanic Heartwrencher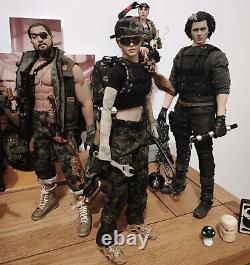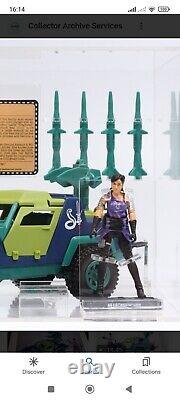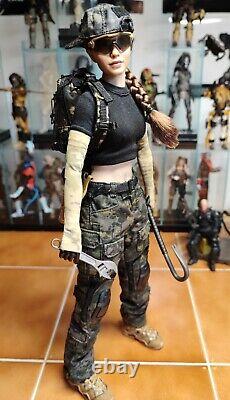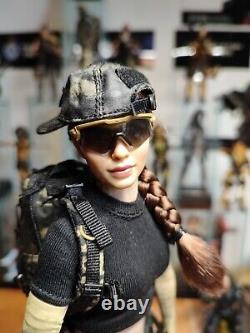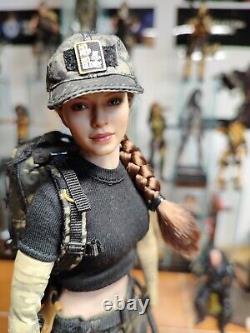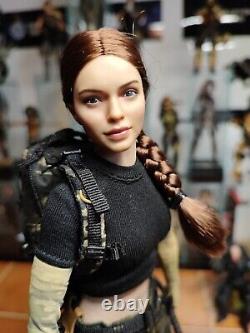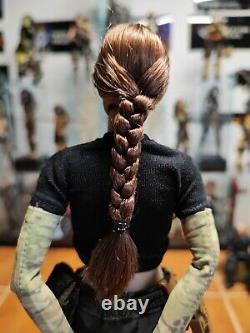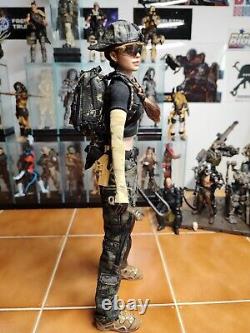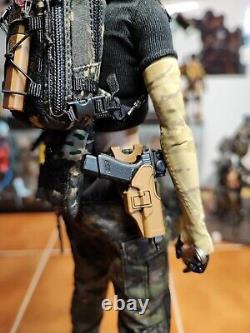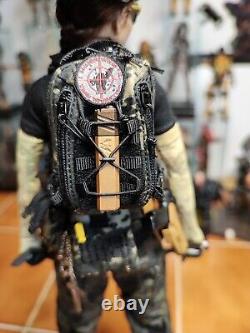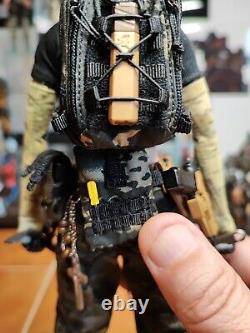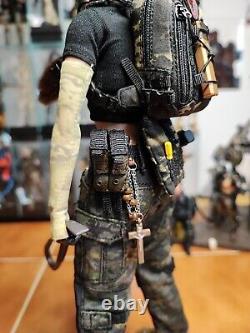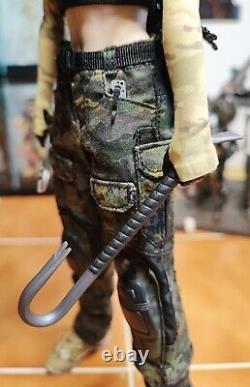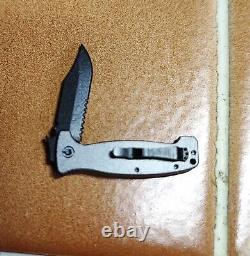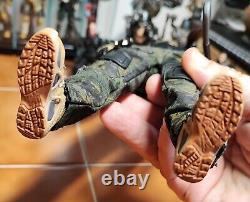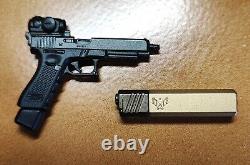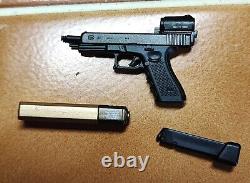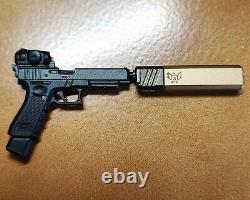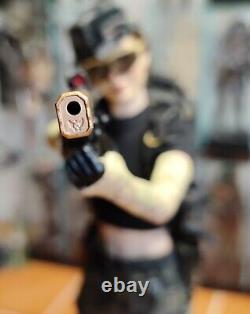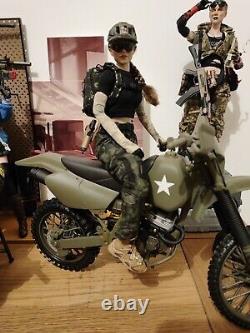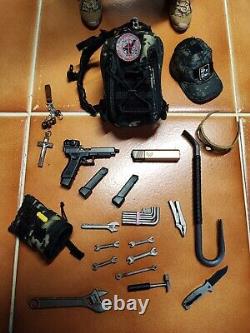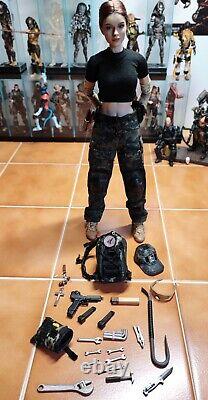 Joe compatible custom Dreadnok Heartwrencher! Despite some flaws and shortcomings in Sideshow's G.
Joe figure line - the biggest of which was their failure to make more figures - it was way better than anything Hasbro made in 1/6 scale. Zartan and the Dreadnoks were some of my favorite and most played with figures when I was a kid. The last picture in this listing shows how far I have managed to make it while also giving a preview of my other current/upcoming 1/6 scale Dreadnok listings.
PLEASE NOTE: this listing is only for Heartwrencher! Background goodies and other figures ARE NOT INCLUDED. For the most part I have tried to make my custom Dreadnoks with a clear nod to the original 1/18 scale figures while updating them to reflect a more modern version. Heartwrencher only appeared in 2 comic issues yet Hasbro still made a 1/18 scale figure - likely only to make the rehashed vehicle she comes with a'better' offering. Thought the figure was a bit underwhelming and bore no resemblance to the character as introduced in the comic - so; like my version of Dreadnok mechanic Burnout - I just made a total custom. She is a pivotal character in that she is the only female Dreadnok who isn't a relative of Zartan... And that's about it ###129318;???
Very Cool Ms Spetznaz base figure body and headsculpt with some additional gear and weaponry from Easy & Simple, Flagset, and other premium 1/6 scale manufacturers. Drop pouch has an assortment of non-articulated 1/6 scale tools (plastic). Large wrench and pry bar can be stored in the backpack - NOTE that the pry bar will extrude. All the included goodies are clearly displayed in the last few pictures. Body is new - all joints are tight and offer excellent posability!
No cons to note on this figure - hopefully the pictures display all the pros! I think this is an awesome figure which would add to any 1/6 scale G. Joe collection while also being a decent enough build to slot into other 1/6 scale figure sets as a stand alone. FREE worldwide registered, tracked, and insured mailing via An Post International. Questions welcome, please check out my other items, peace, respect, and thanks for looking!

---